Veterinary Services at Canyon Pet Hospital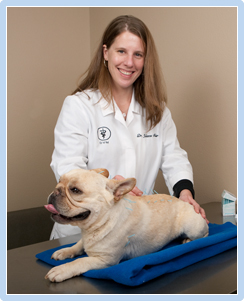 The basis of our model of care is prevention. As medical professionals we understand that the most effective means to provide your pet a long and happy life while minimizing the lifetime cost of care is through preventative medicine. We offer a wide range of preventative medical services as well as acupuncture, pain assessments, extensive surgeries, advanced diagnostics, emergency and critical care services, behavioral counseling, and much more.
Below, you'll find an overview of the veterinary services we offer. For more information please give us a call or visit our full desktop website.
Diagnostic Services
Computerized Radiography
Ultrasound
Endoscopy
In-House Laboratory
Health Maintenance
Vaccines
Microchip Lost Pet Identification
Care for Exotic & Pocket Pets
National & International Health Certificates
Reproductive Health & Counseling
Nutritional & Behavior Counseling
In-House Pharmacy
Pet Supply Store
Pet Wellness Services
Preventative Care
Wellness Exams